Happy 2020 everyone!!!
I´m so sad that the holiday season is over, this was one of the few times that I really enjoyed it and felt that jolly, festive feeling all around.  We had loads of fun buying gifts, wrapping them, but above all UN-wrapping them!  Santa was so good, and I received so many lovely items (I was definitely on his Nice-List).  Because I know all of you will appreciate it, I´ll be sharing the super colorful and exciting stationery items I got. Cannot wait to start using them!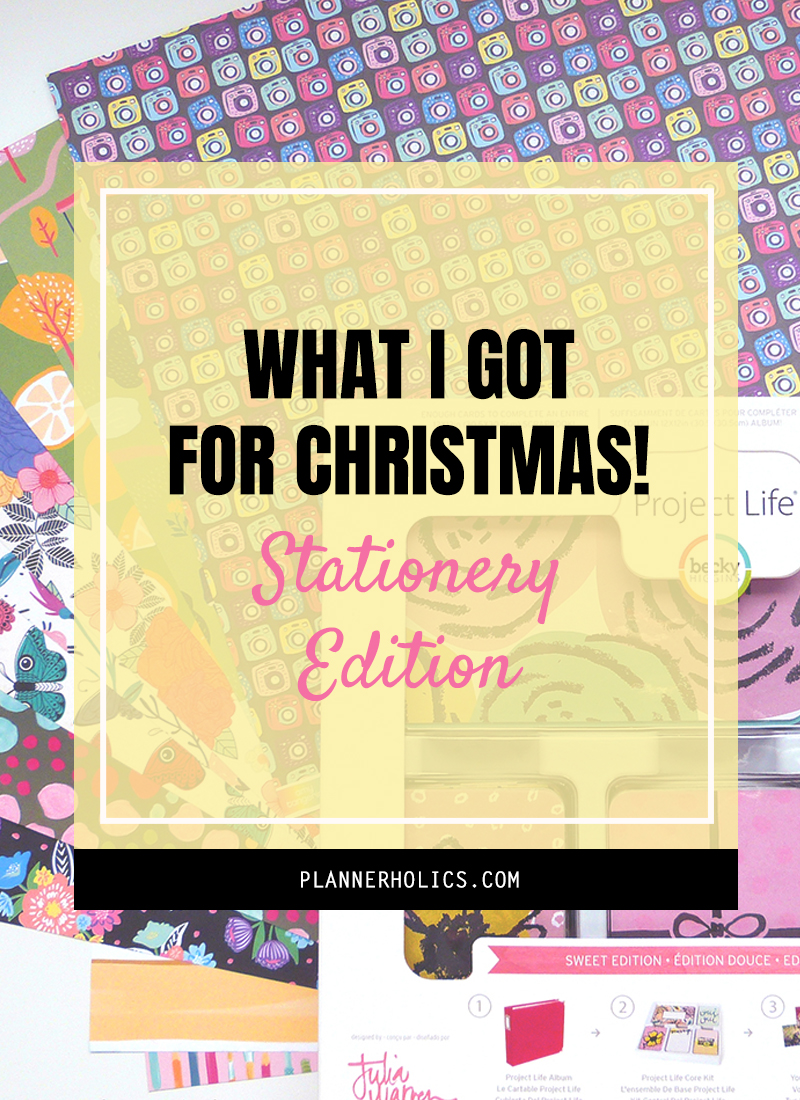 I love Christmas morning.  There is just that excitement in the air, because you never know what to expect and what you'll get.  Usually as adults, we don´t always appreciate it as much, and just enjoy watching the innonce of the younger ones.  But I felt it this year.  We kept up the mystery and honestly I wasn´t expecting anything which is why so many things turned into wonderful surprises for me.
So without further ado here are the gifts I received for Christmas 2019 - Stationery Edition!!
Quick disclaimer:  none of the following links are affiliated and/or sponsored (they are only for your reference and interest).  These were all gifts given to me by Santa as well as family members.  Any and all credit goes to them.  THANK YOU <3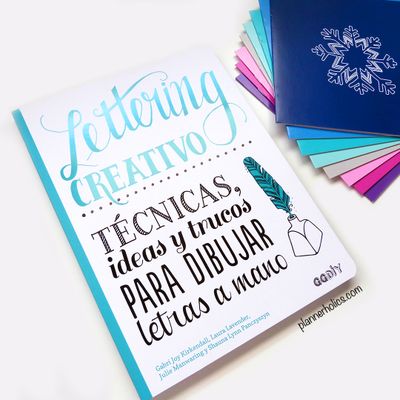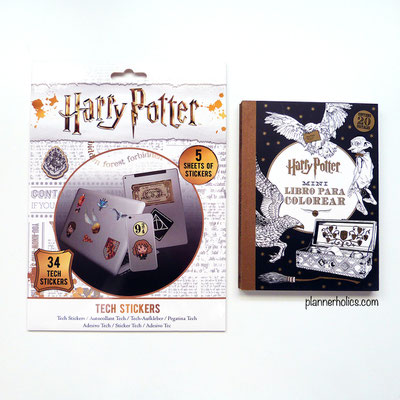 LETTERING BOOK
I've always been intrigued by lettering, what with being in the planner world, so I was really surprised when I opened my first present and saw a Creative Lettering book!  To be specific, this is the famous Creative Lettering and Beyond, originally published in 2004.  Either way, it´s going to be really awesome going through it and reading the different tips and techniques to master the art of lettering.  At first glance, it goes through 4 different types of lettering styles, each category explained by a different author.  All of them teach you the types of tools you can use, how to trace, style and even doodle to flourish your lettering.  I might do a more in-depth review when I check out each section through the course of the year. Let me know if that's something you would enjoy and I´ll definitely consider it!
HARRY POTTER MERCH
If you've followed me for some time, you might know that I am a really big Harry Potter freak.  Just last year (2019) I bought all the illustrated books and a UK edition of the entire series to add to my collection.  So it was wonderful to see that I received a few stationery treasures as christmas gifts too. I got a mini coloring notebook, which is just about perfect, because I already own so many coloring notebooks, and sometimes when they are too large it can get a bit overwhelming to complete them.  In fact, this book is composed of 20 postcards, which is an added bonus, because once you finish coloring one, you can rip it out and mail it to a friend or just keep it for personal use.  The images are really cool too, it´s got a bit of everything; house shields, magical patterns, characters, scenery and more! 
For my second Harry Potter item, I received a pack of 34 vynil stickers!! These are extra good and high quality as they are meant to be used for tech devices, such as your phone, laptop, tablet, zink printer, etc.  They have a clear border and also include a variety of images to choose from.  You know at least one of them is bound to land on my planners!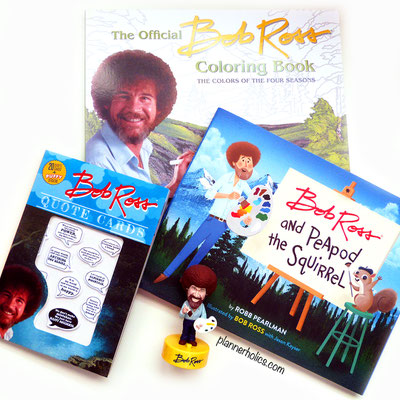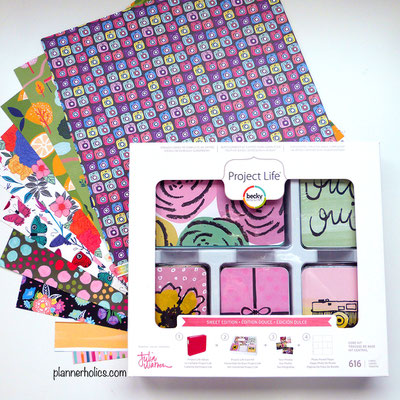 BOB ROSS MERCH
This might seem silly to some, but truth be told, I was OBSESSED with Bob Ross as a kid.  I watched ALL his episodes that they aired on TV.  He was such an inspiration.  I even attempted a few canvases at the age of 13 following his techniques.  It was pure passion.  So it was such a joy when in between all of my presents I found a bunch of Bob Ross merch. 
I got the Official Bob Ross Coloring Notebook with some of his most precious paintings.  I can´t wait to color in a few of his landscapes with watercolor to make it interesting and more "paint-like".  I also got a super cute children´s book "Bob Ross and Peapod the Squirrel", illustrated by Bob of course.  And last but not least I got a pack of 20 quote cards with his favorite sayings with included puffy stickers. These are actually really funny, the postcards use his paintings as backgrounds and then for example, we´ll have Bob appear from behind a mountain or tree and a speech bubble with his quote.  
scrapbook goodies
It´s been YEARS since I´ve worked on a scrapbook.  It used to be one of my favorite past times as a kid as well! So I was super happy when I opened a box to find a pack of Project Life journaling cards and a bunch of random 12x12 scrapbook papers.  The journaling cards have a beautiful floral theme with some french and chic images. They´re very spring-like with nice pastel colors.
This gift I must say was quickly followed by me ordering a bunch of 12x12 Albums and Project Life pocket sheets so I can start right away and not delay the use of the cards and papers I got.  You might have seen my haul on my Instagram Stories if you follow me there, and if not go follow me now because it definitely won´t be my last haul this year...
My scrapbooking days are about to make their appearance in 2020! Woo!!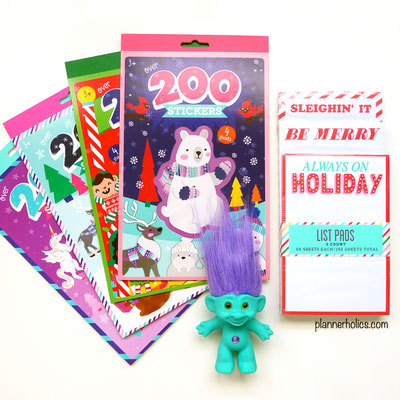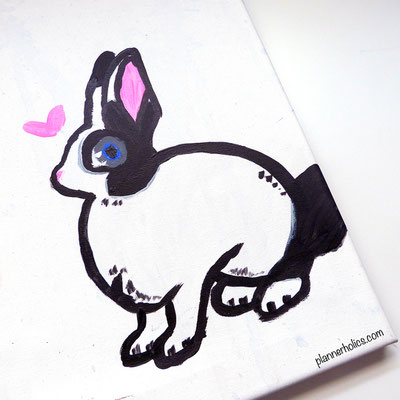 TARGET DOLLAR SPOT PIECES
This season, one of Santa´s elves took the time to browse through Target´s Dollar Spot section (one I always make sure to visit when I travel to the States) and find me the cutest Holiday sticker books everrrr.  I got 4 books in total, each with over 200 stickers, so that´s more than 800 stickers overall!! Does one really need that many stickers? Well... yes I might say.  I always love me a good ol´ sticker book to decorate my journaling pages and/or add to my christmas cards.  I now have enough to last me a few years though!
That little elf also managed to find some holiday list pads.  I like the fact that they´re very simple but have that Christmas theme that make you want to write your wishlists on them.
And to put the cherry on top, my "blast from the past" didn´t stop at Bob Ross or scrapbooking.  Nope.  Santa managed to include in my gift list a GOOD LUCK TROLL!!!!!!  I know this is not stationery-related, but it was such a throwback!  I used to collect these lucky trolls in my 90s kid days (now I can´t even remember where they went).  But I had them in a bunch of different hair colors, sizes and gem shapes. I wouldn´t mind starting the collection again, starting with this little green guy.
MAGGIE´S PORTRAIT
And last, but certainly not least, this next gift is probably my favorite of them all.  It´s not really a stationery item, but it is art-related, and it is so meaningful to me that I decided to include it in this post.
My amazing and oh-so-talented niece drew a BEAUTIFUL portrait of my late-dutch bunny, who passed away this summer in June.  We miss her terribly and this gift is the best thing for us to remember her always.  We have already showcased the canvas in plain sight in our living room so we get to stare up at our bunny´s face every morning, every afternoon, and every night.  I love it so so so much and will cherish it forever.
* * * * *
So those are all the items (stationery-related) that I got on Christmas day.  I´m beyond grateful for everything and can already see that this new year 2020 is going to bring along some very much awaited crafty projects for me and definitely bring back my inner art child.  I would love to know what your favorite Christmas gift was this year, even if it´s non-stationery related! Feel free to share it in the comments below.
XOXO!